CreditNature Secures Major Investment
Scottish Government, NatureScot and CivTech to develop a biodiversity credit system to unlock corporate investment in Scottish nature.
August 23rd 2023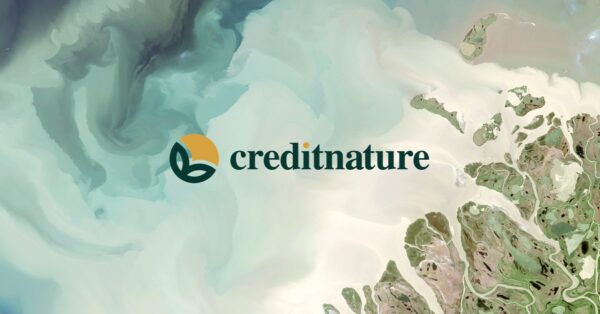 CreditNature has signed a pre-commercial agreement to expand its nature fintech platform to enable the creation of a progressive biodiversity credit market in Scotland. The agreement, valued at over £500,000, will finance an intensive one-year programme of further development and market testing.
In January 2023 CreditNature's solution was chosen under the Scottish Governments CivtTech 8.6 accelerator challenge 'How can biodiversity credits be designed in a way that provides simplicity for projects and buyers and enables investment in Scotland's nature?'. This agreement follows successful completion of the accelerator stage to build out and test the CreditNature platform. The CreditNature biodiversity credit solution includes two significant innovations:
Nature Impact Tokens are digital environmental assets that evidence an investment in a nature recovery project and that 'yield' a set of benefits.
A NARIA (Natural Asset Recovery Investment Analytics) metric framework that quantifies 'uplift' in ecosystem integrity produced by regenerative land practices in defined areas and converts this into reportable nature impact units (a type of biodiversity credit).
These innovations respond to the rapidly emerging need for corporates to develop nature-positive strategies and report their nature-related dependencies and opportunities in line with new sustainability regulations – such as those of the Taskforce for Nature-related Financial Disclosure (TNFD).
CreditNature, CEO, Cain Blythe comments: 
"The future potential of what we are building at CreditNature is enormous and transformational. The biodiversity credit market alone is predicted to reach £12-35 billion by 2050, and, thanks to the vision of Scotland, we can accelerate the growth of a system that is both fit for Scotland and will scale internationally. With this system we will help pioneering corporations invest in the recovery of the planet, as well as secure sustainable business growth. It's a win-win proposition."
Head of Innovation & Science at CreditNature, Dr Paul Jepson commented:
"To address the linked climate and nature emergencies, we need to invest in the recovery of ecosystems as assets that supply ecosystem services and catalyse transitions to a regenerative land economy.  Our NARIA metric framework demonstrates that it is feasible to measure and forecast improvements in ecosystem integrity in a scientifically robust and scalable manner. In combination with our state-of-the-art Nature Impact Token this creates the opportunity for progressive corporates to invest with confidence in a high integrity market for nature."
Simon Herko, Scottish Nature Finance Pioneers:
"The challenge emerged from the Scottish Nature Finance Pioneers, a unique community of practice and impact network, operated on Open Government principles, that brings together over five hundred and fifty professionals spanning land management, policy, finance, and business, to formulate and discuss progressive nature finance approaches, and forge the partnership of trust and share ambitions to take this forward. We are delighted that this is progressing well."
Robbie Kernahan, Director for Green Economy at NatureScot, said:
"CreditNature is an important step to ensure Scotland has a robust, fair, and ethical method for businesses to invest in nature restoration. There's no question that private investment must contribute to help meet our climate targets and restore nature, so it's crucial that we establish clear and effective ways for that to happen."
Over the next 12 months the funding will be used to help CreditNature continue to develop their innovative platform, working with our sponsor organisations NatureScot, Scottish Government and partner to the sponsors SEPA, alongside different landowners to offer a wide range of models from large estates, clusters of farms through to catchment level land holdings.
This step will involve a significant collaboration between CreditNature, landowners, and legal advisers, ensuring that contracts are fair, sustainable, and contribute to a high integrity way to nature recovery via Nature Impact Tokens. With the support of SEPA and Fife Coast and Countryside Trust, CreditNature will be adding a 'river dynamics' dimension to their ecosystem integrity index. This will strengthen NARIA's capability to provide high-integrity landscape-scale baselining and monitoring.
CreditNature will continue to collaborate with pioneering corporations by further developing comprehensive guidelines for corporate token ownership. This will involve creating token custody protocols and establishing a robust framework for corporate accounting and reporting procedures, providing corporations with a clear, simple path towards purchasing and benefiting from Nature Impact Tokens.
After establishing guidelines for corporate token ownership, CreditNature will work towards its first Scottish token sales. This will represent a major milestone, showcasing the full potential of the CreditNature platform and starting the process of corporate investment into nature recovery.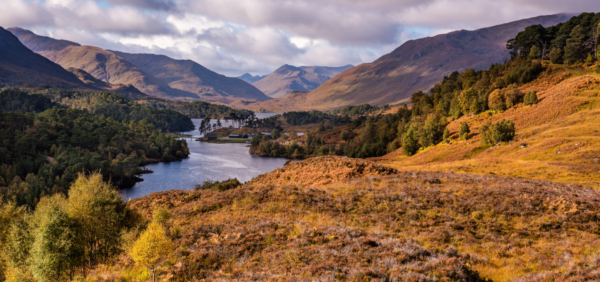 More
September 28th 2023
ICURe Funding
ICURe is a 16-week full-time program with up to £35,000 in funding available to help research teams get out of the lab and explore the commercial potential of their research and or their technology, the funding is broken down into two halves. The first 3 months of funding will go […]
March 31st 2023
5 minutes with Voltvision Ltd
We sat down with Malcolm Evans and Manoli Yannaghas from Voltvision Ltd for 5 minutes to discuss and explore future plans for their company. We even found out that Malcolm loves the goat curry from DiSH!
March 3rd 2023
Oxfordshire Business Awards 2023
For 27 years, the Oxfordshire Business Awards (OXBA) has been recognising, rewarding and promoting the excellence of Oxfordshire-based companies. Organised and supported by 14 of the county's leading organisations, the OXBA are firmly established as a benchmark for excellence in today's competitive business environment. To find out more about getting […]