Head-to-Head: Simplexity Analysis
August 6th 2019
Simplexity Analysis was founded in 2014 by Chris Evett and Thomas Pearson. They were looking to take forward interesting analysis and design projects for a range of technology and government clients, especially those looking to understand the defence and security sector.
Chris was a former analyst in the UK Ministry of Defence and Tom was the design interaction specialist for a variety of companies. Founding Simplexity Analysis allowed them to work a variety of interesting technical projects and apply new approaches to make analysis more data-centric and evidence based. In 2015, they were joined by Jonathan Selhi creating the role of Head of Research. Jonathan has a background in technical research and operational planning allowing Simplexity Analysis to support a wider variety of project management tasks.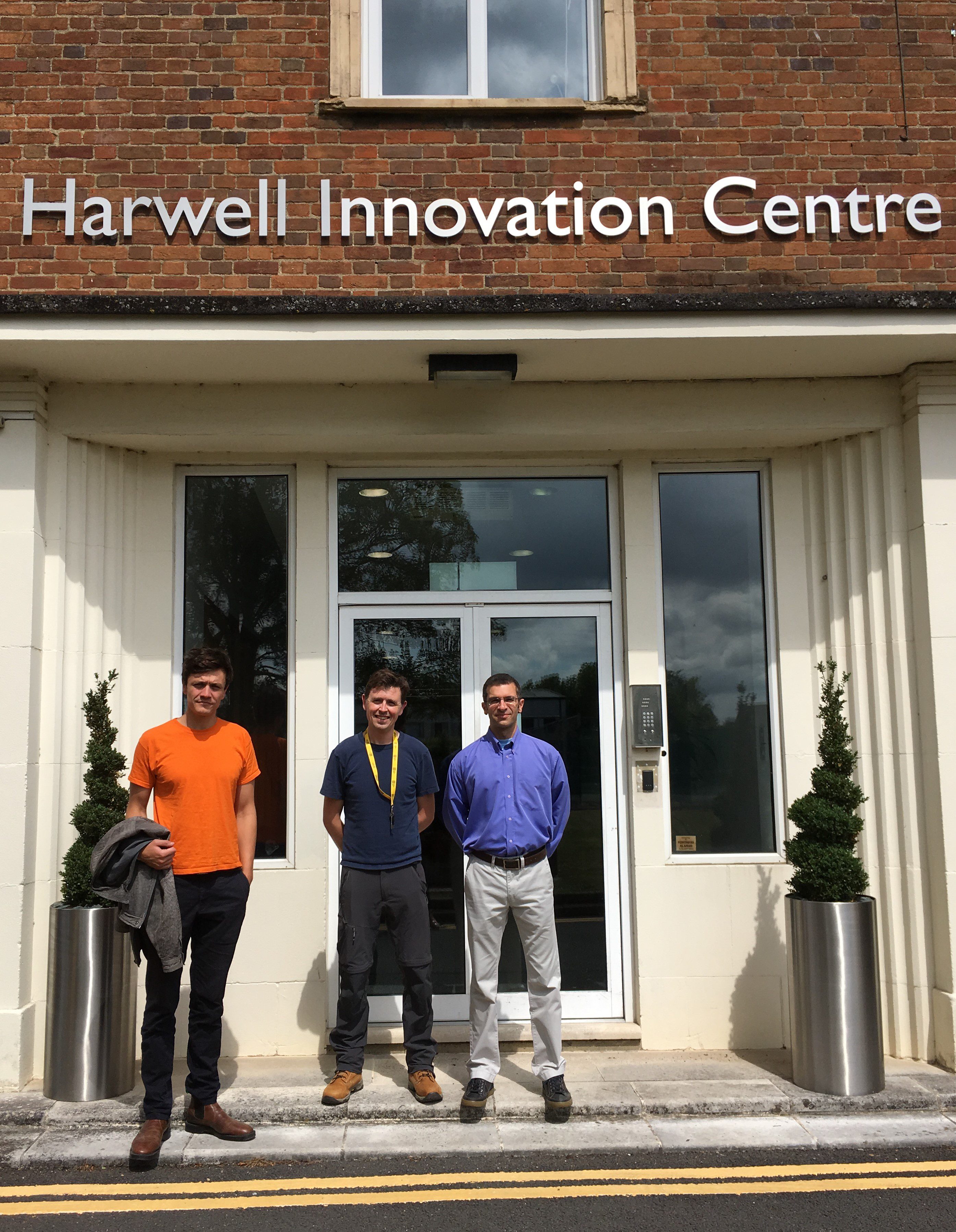 At the moment they are working on a mixture of projects. They are supporting a company called 'Polystream' who are based in Guildford and are developing a deployable cloud capability that is changing how people access and download computer games and simulations. They are also developing analysis and text extraction processes with their partners at Bricolage, Elemendar and Columnsoft and looking at how these can be used to improve Cyber Threat Intelligence. They also have an on-going programme of futures research, through which they have used evidence-based methods to help government clients better understand trends in a diverse range of areas, from climate change through to how artificial intelligence could impact on the future of people and skills.
When asked specifically about the centre and its role in the company's development, Chris said "Harwell Innovation Centre is a great place to work. The facilities are really useful for hosting clients, especially those travelling from London who can get here easily from Didcot. We moved in in May 2019 and all the Innovation Centre Team have made us feel really welcome and supported and plugged us into a lot of the events happening around the wider Harwell Campus, which has been really useful."
When talking about what is next for Simplexity Analysis Chris said "Moving forward, we'd like to continue to get rewarding and interesting projects, making analysis processes more evidence based and open. We're also really keen to keep helping our clients better understand how to engage with the UK Defence and Security sector to deliver cutting edge technologies and capabilities."
Interested in joining a community of businesses just like Simplexity Analysis? Harwell Innovation Centre has a variety of flexible options to suit you and your business. Find out more by calling 01235 838500 to talk to a member of our team to discuss your options. 
More Case Studies
October 25th 2023
5 Minutes with… Smith Robotics Ltd
We sat down with Ryan & Katie Smith from Smith Robotics Ltd for 5 minutes to discuss and explore future plans for their company.                                    How did you start your company? Our company […]
March 31st 2023
5 minutes with Voltvision Ltd
We sat down with Malcolm Evans and Manoli Yannaghas from Voltvision Ltd for 5 minutes to discuss and explore future plans for their company. We even found out that Malcolm loves the goat curry from DiSH!
January 11th 2020
Head-to-Head: Future Trees Trust
Future Trees Trust moved into the Innovation Centre back in June 2019.  They have been a welcome addition to both the centre and the campus community. I caught up with Dr Jo Clark in December to find out a little bit about the work that the trust do. Future Trees […]